See our "Lead Time" page for current and estimated Lead Times.
CAD Diagram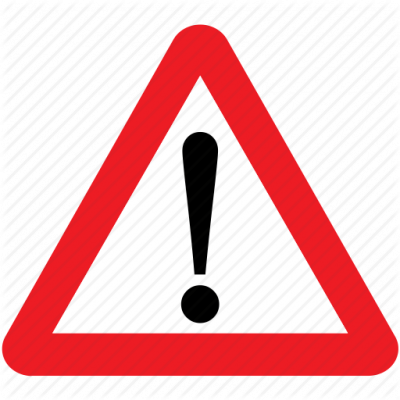 Important Powder Coating Note
Powder coating is a manual process done by humans and may take some time. When you purchase powder coated products from AAL, we coat them for your order. Occasionally, that means delays with non-standard colors, resprays for less-than-perfect conditions, etc. We have a very high standard with powder coated products. We will work to get your parts coated in the best condition possible before they leave the building.
Please visit our Powder Coating Page for more info.
Backup Camera Mount
We use the factory camera in a similar position as it was from the factory, but we rotate the camera up a few degrees to make better use of the wide angle lens on the camera.The camera mount is optional as you would not need it if you were running a spare tire swingout.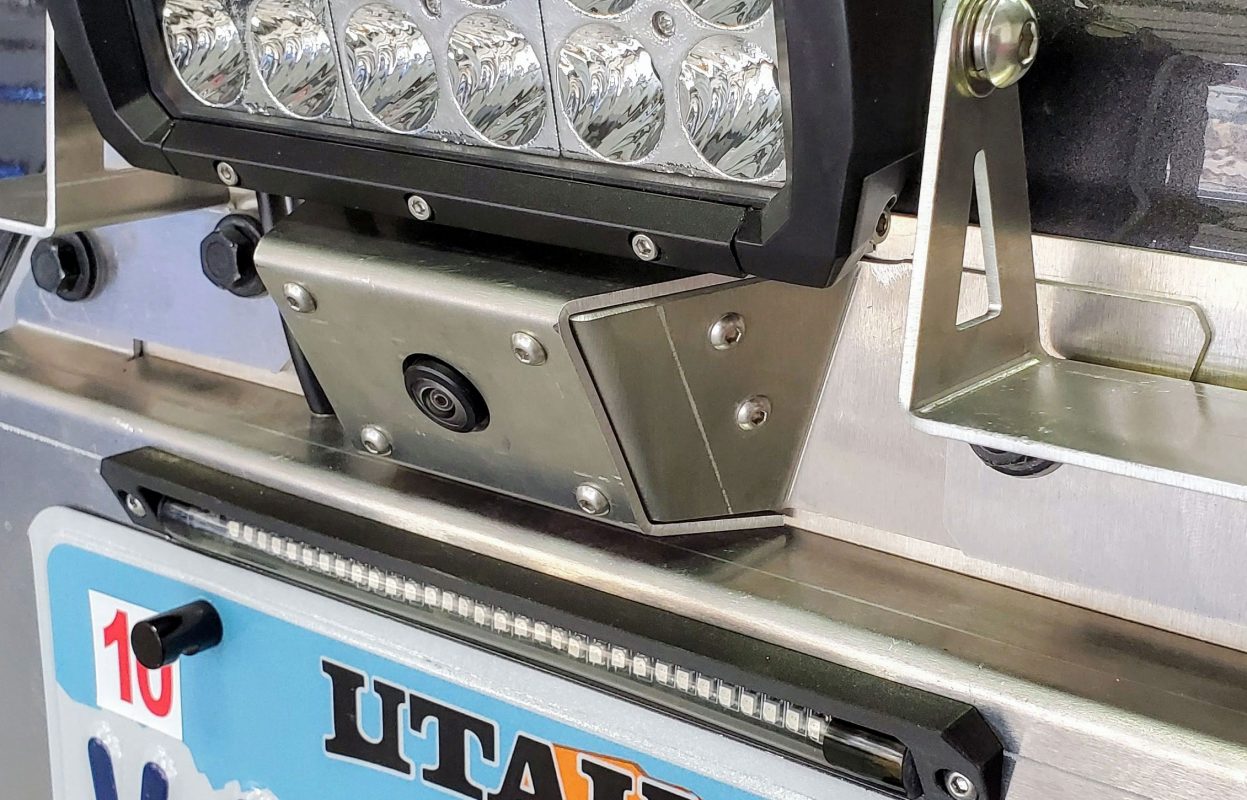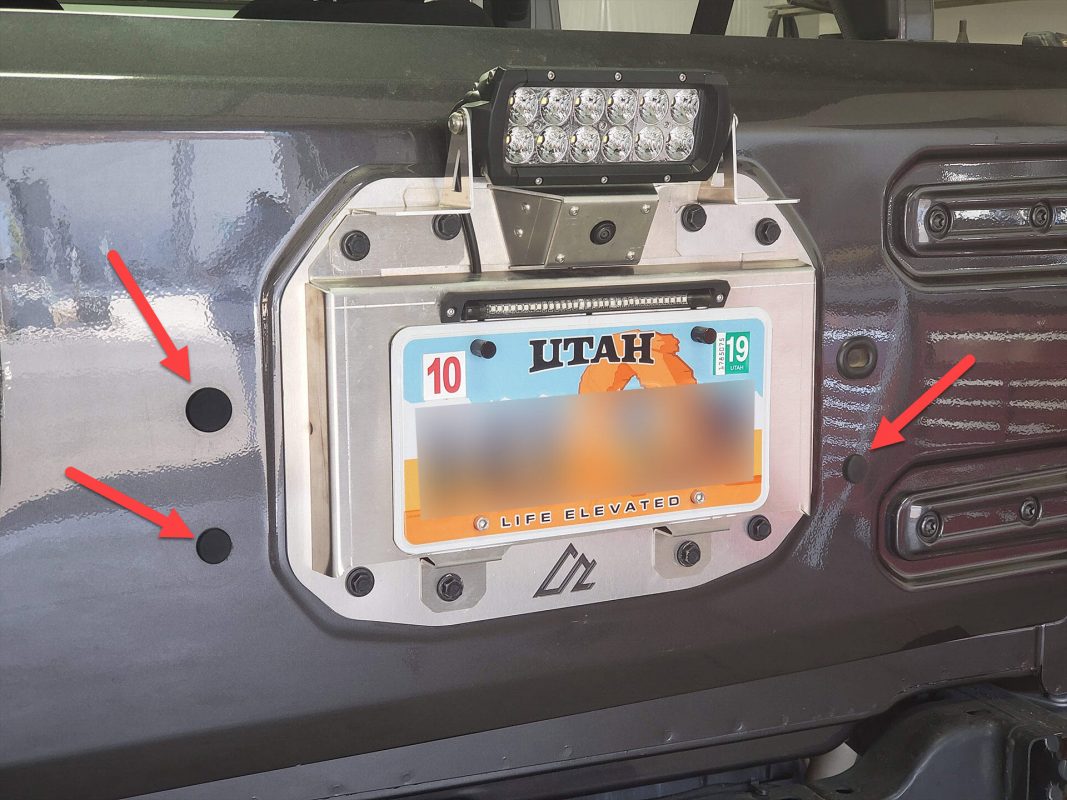 Optional Plugs
After you remove the tire bumpers (small round standoffs for the spare tire) and route your camera cable in through the tailgate, you're left with a few holes in your tailgate. To fill those holes, we have put together a pack of rubber plugs.NOTE: These are an optional purchase.
Add Any content here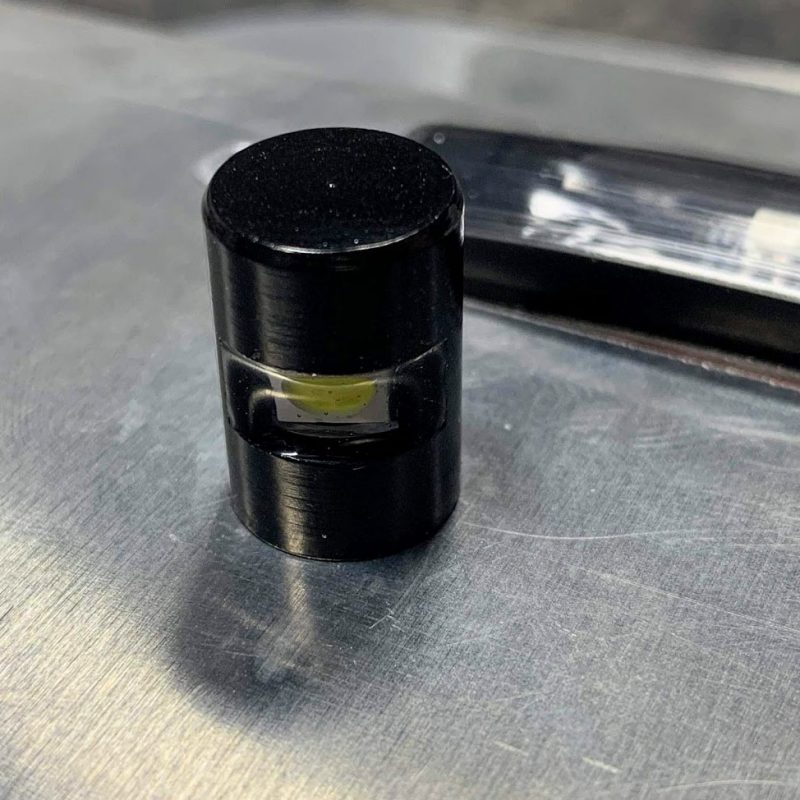 LED Tag Lights
It was very important to us to keep the white light below the brake light as to not dilute the visibility of the brake light. This was the perfect solution. The top two tag bolts are LED lights that shine down directly on the license plate. With the white light shining down, below the third brake light, the brake light is still visible in full strength.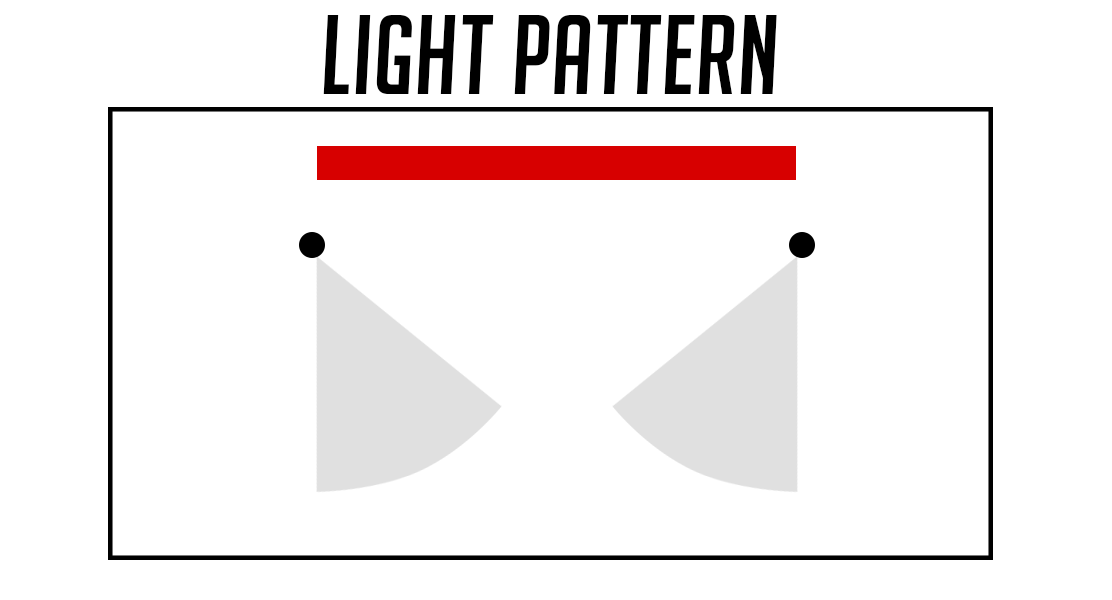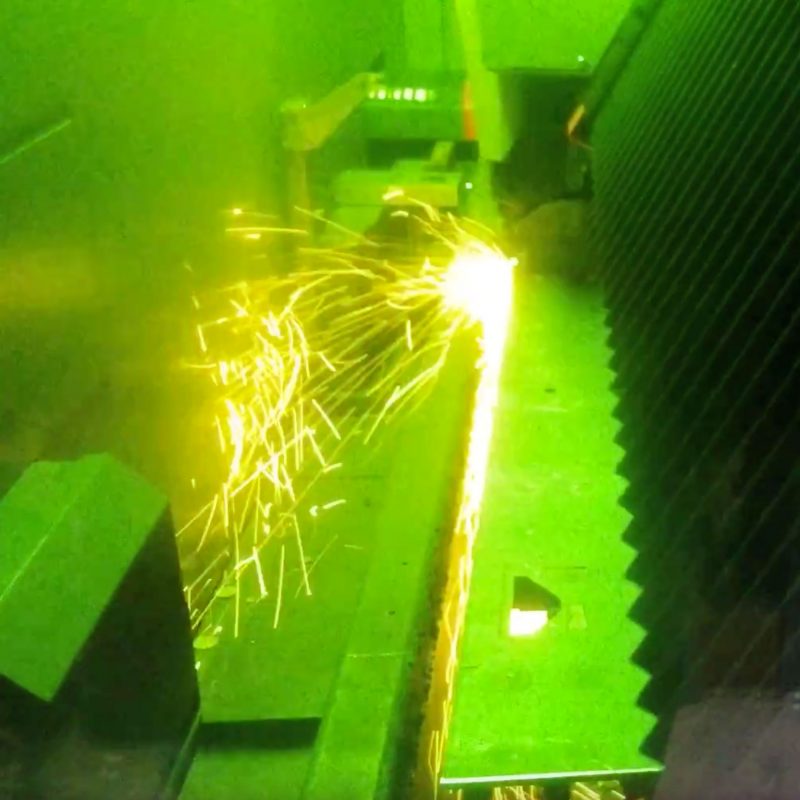 Laser Cut 5052 Aluminum
Our Jeep JL Spare Tire Delete brackets are laser cut with a Bystronic fiber laser. They are CNC bent for extreme accuracy.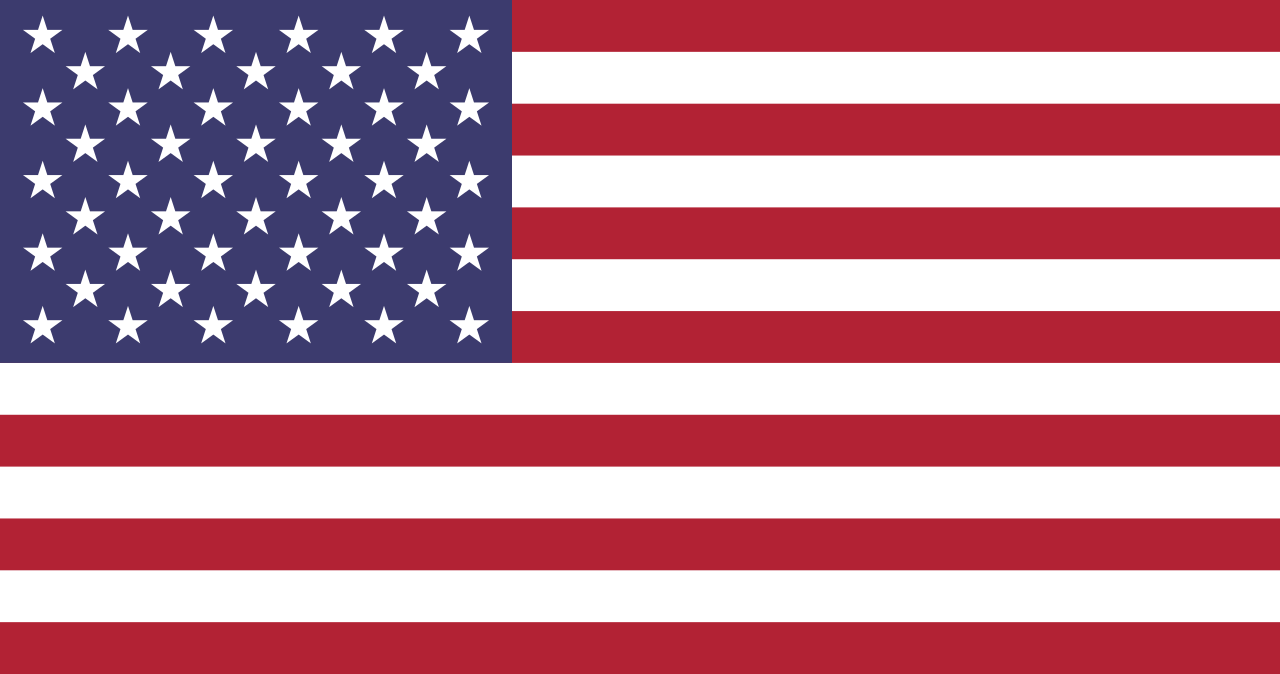 Made in the USA
All AAL parts are produced in the United States.Producing these from aluminum offers the following benefits:
Light weight
Rust-free
Durability
Integrated Third Brake Light
Federal law requires that if a vehicle was equipped with a third brake light from the factory, it must maintain that third brake light.
We include an integrated three circuit LED brake light with our spare tire delete. This slim LED light has the following connectivity options:
Running Light (dim red)
Brake Light (bright red)
Right Turn (bright red)
Left Turn (bright red)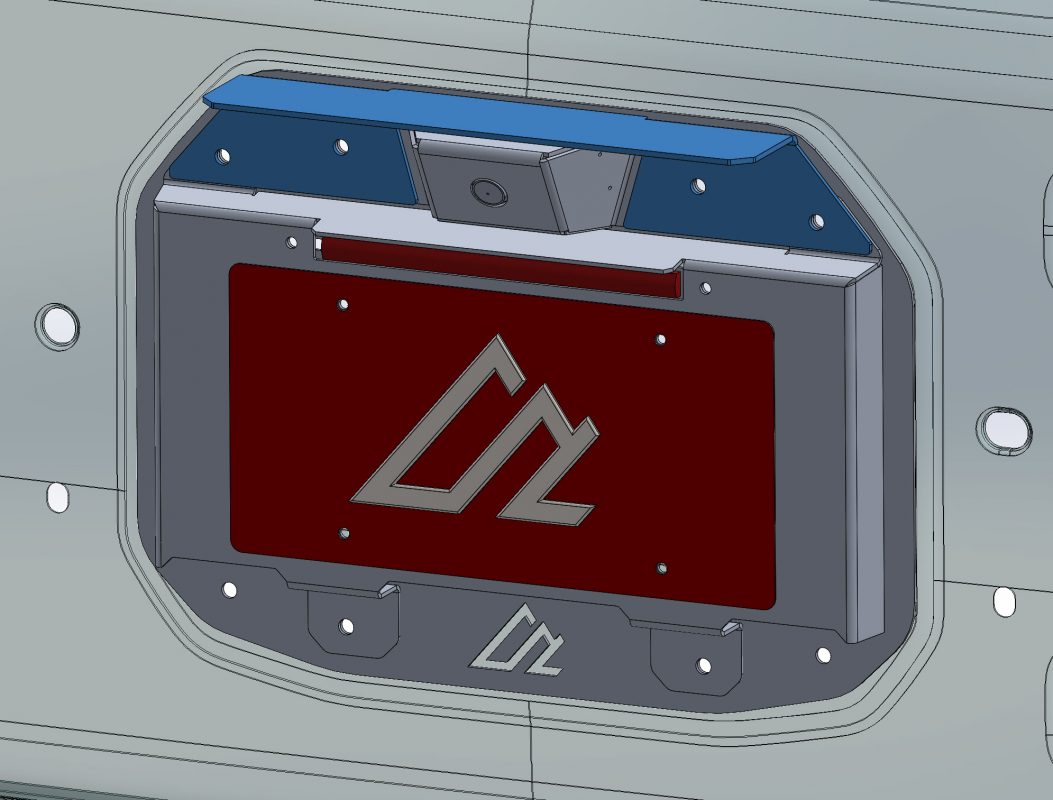 Optional Antenna and Whip Mount Brackets
Without a spare tire hanging off of the back of your Jeep, there aren't a lot of places to mount your CB/VHF antenna or mount your whip for the dunes. We have solved that problem by offering these mounting brackets.The mounting brackets are shipped without holes in them so you can drill the appropriate holes and decide on your hole locations.