M.A.S.S. – Modular Adaptable Storage System – Platform
This the main component of our Jeep JK overland product line.
This is the base platform to our M.A.S.S. system. The is made out of 11 gauge (0.120″) aluminum and is laser cut for extreme precision. We hold a repeatable .005″ tolerance on all cuts for this platform.
NOTE: This version of the M.A.S.S. platform will ONLY fit the JKU (4 Door) or the 2-Door with the seats folded down.
The platform connects to the Jeep JKU using the six existing threaded bungs in the body and 2 additional rivet nuts (rivet nuts are provided and will need to be installed). Bolt heads are recessed into the platform to ensure a smooth loading and unloading surface.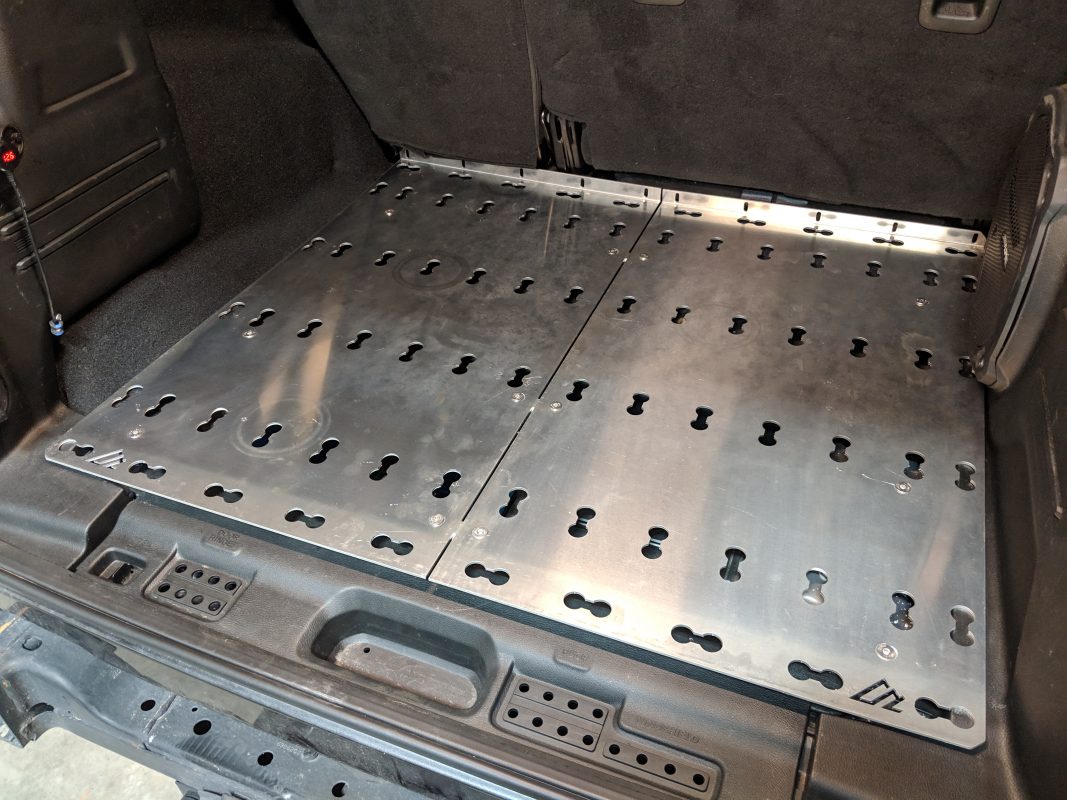 Standard L-Track Pattern
The pattern cut into the platform is standard the L-Track pattern. This means that most off the shelf L-Track connectors work with this platform. We offer several connector options for tie down hooks, threaded studs, etc.
The rows and columns of the connector pattern is specifically built to attach our M.A.S.S. platform accessories.
View Cargo Management Components
No Scratchy Scratchy!
To protect the paint below the cargo area, we Nylon plastic washers on the bottom of each support beam. Those beam ensure that your JK is kept in pristine condition, even when hauling cargo.