THIS ITEM IS POWDER COATED TO ORDER. IN STOCK ITEMS ARE RAW ALUMINUM AND WILL BE PULLED FOR POWDER. POWDER COATED ITEMS USUALLY TAKE 10 DAYS TO COMPLETE.
Four inches!
Cant decide between a three or a six inch drawer? This is the one for you! This drawer, like all of our other M.A.S.S. Components, works with our M.A.S.S. system and is completely modular. No matter the combination, you can rest assured that your drawer will fit great without the need for drilling or modification to your other modules.
So, what is this "6×3 Pattern" thing all about?
Our MASS system is built for ultimate flexibility. This allows you to position your MASS components wherever they need to be on the platform and still be secure. The MASS system is built off of a grid system, so the "Pattern" mentioned above is the amount of mounting holes needed for this particular drawer. In this case, it uses 6 holes left-to-right and 3 holes front-to-back. There are other size accessories available on the MASS Components category page if you're curious as to the other options.
All vehicle platforms utilize the same grid spacing.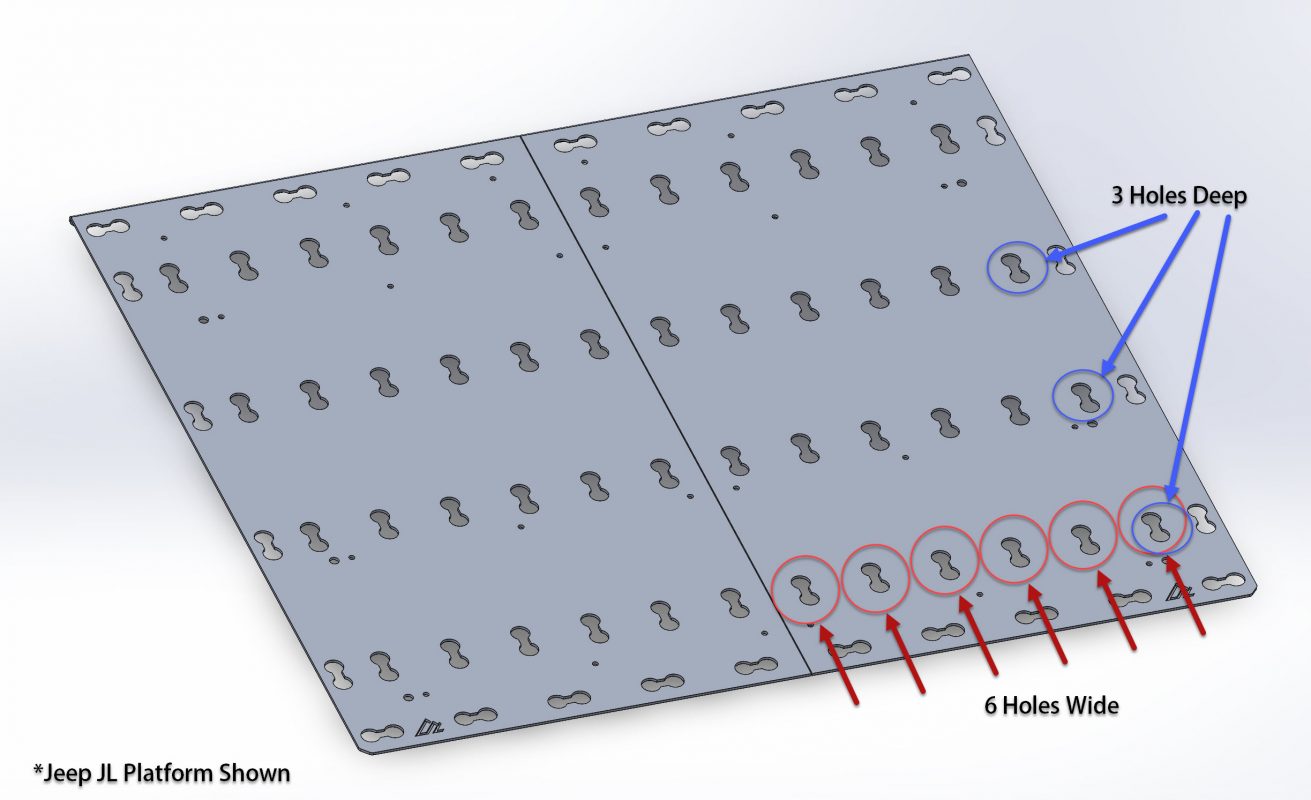 Camera Gear
Tackle
Cookware
Tools
Clothing
Spare Parts
Recovery Gear
Drones
Pet Supplies
Baseball Card Collections
Diapers
Pirate Booty
Tents
Whatever you want, you have a 4″ drawer now!
Interior dimensions: 15.4″ wide, 23.5″ deep, 4.25″ tall
Features:
1/8″ aluminum construction
Ships with three removable dividers. (with space underneath for a drawer liner)
Two locking drawer sliders (one on each side)
Zinc plated steel hardware and nylon locking fasteners
Zinc coated lock