Our Bronco Cargo Floor Multi-Mount provides a stable, easy-install platform that will serve multiple mounting needs inside your new Bronco.
The Multi-Mount can hold 1, 2, 3, or 4 lithium batteries, a REDARC BCDC (1225 or 1240), or an ARB Single Compressor. We use the 18Ah lithium batteries from Dakota Lithium. The Dakota Lithium batteries are backed by an 11 year warranty.
Quad-Battery Configuration
If you're looking to maximize the auxiliary battery capacity of your new Bronco and store those batteries in the absolute best place possible, this is how you can do it.
Select (4) of the batteries and battery hold down brackets from above. That will give you 72Ah of reserve battery power.
With this configuration, you can also mount your REDARC BCDC on the same bracket, keeping your batteries and the charger very close in proximity to each other.
The BCDC 1225D will get you up to 25 amps of charge. The BCDC 1240 will get you up to 40 amps of charge. The 1225 is the most popular choice. You will also need to purchase the BCDC Mounting Bracket above if you wish to mount your BCDC here.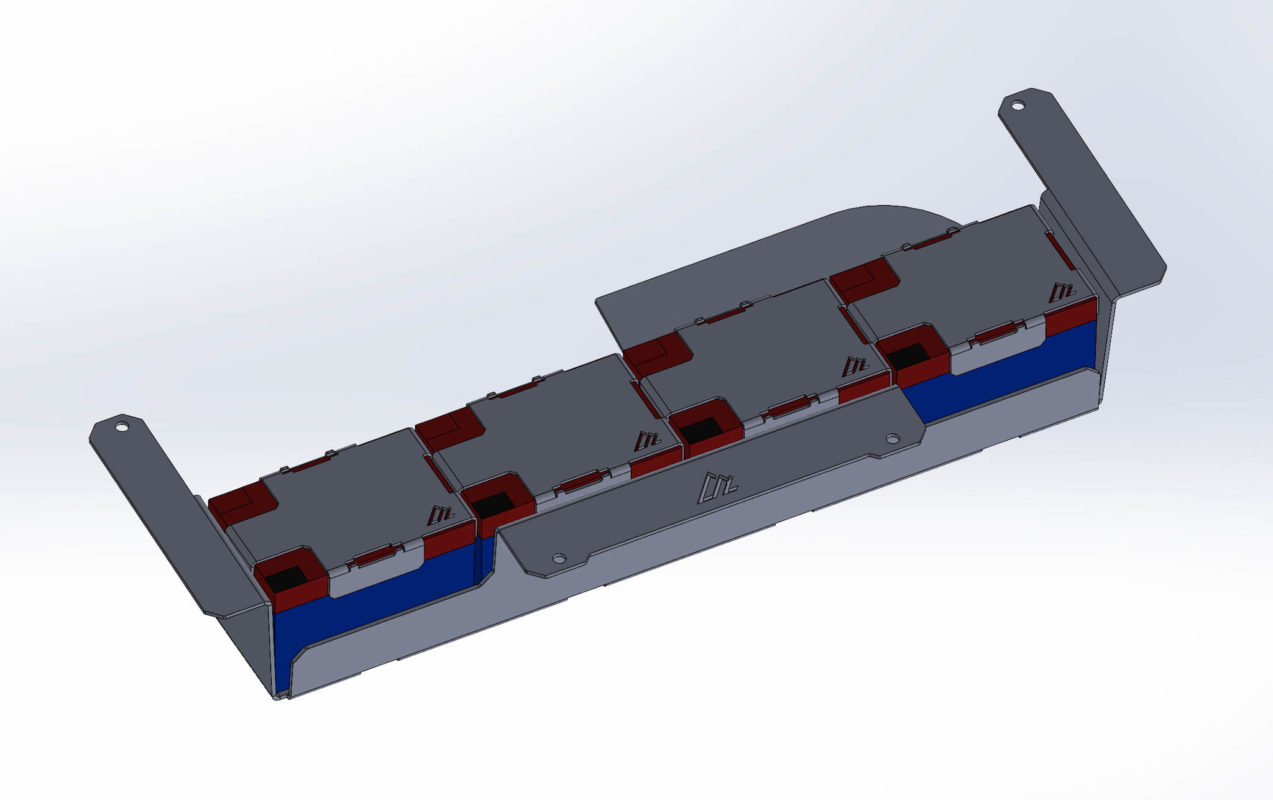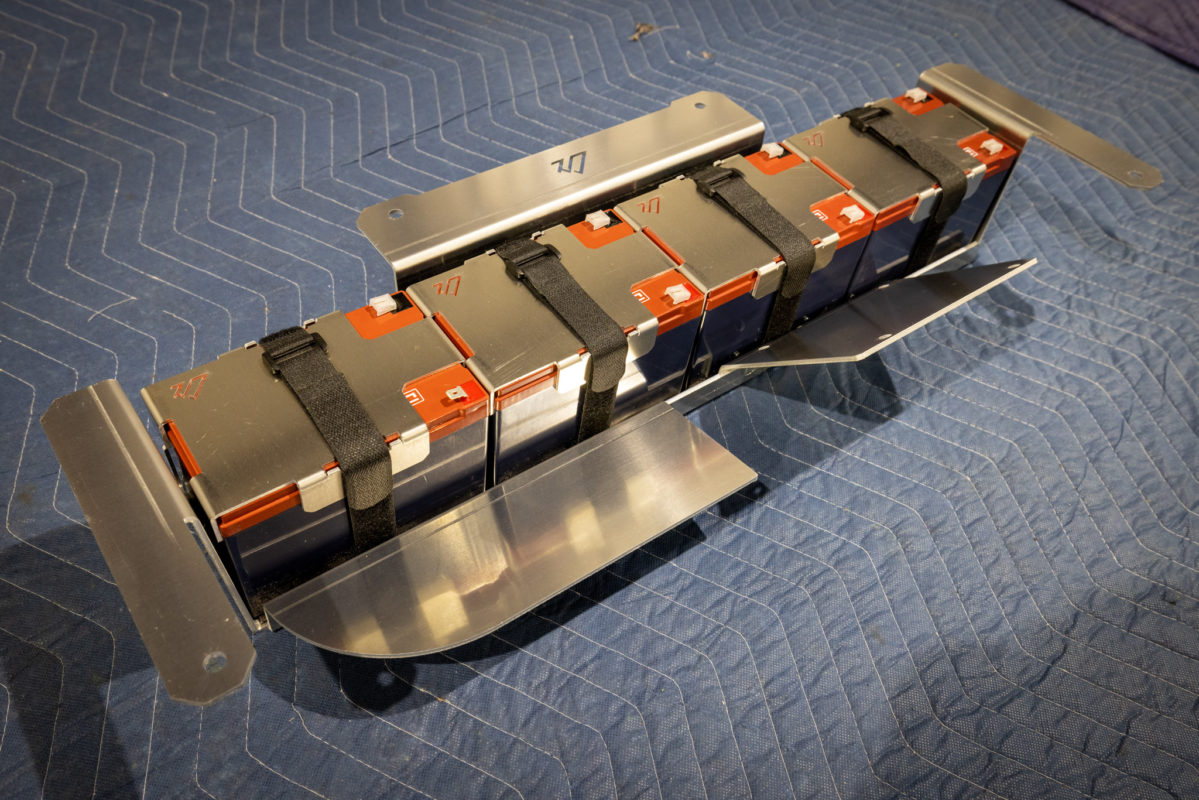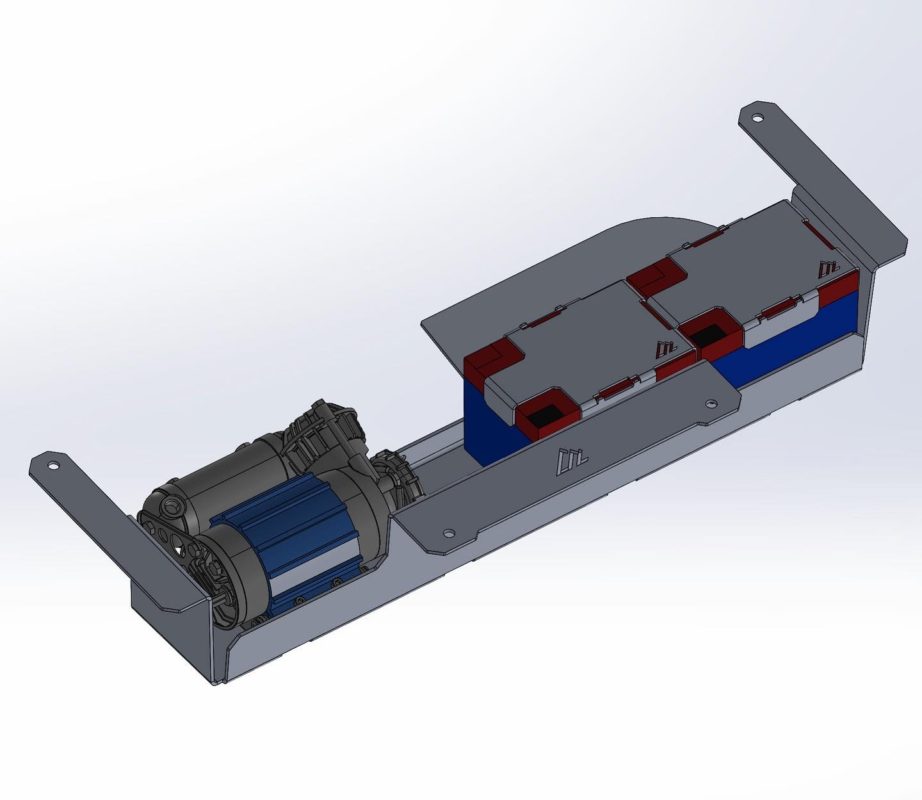 ARB Compressor Configuration
With our Multi-Mount Bracket, It's also possible to run an ARB Single Compressor and up to (2) auxiliary batteries. This is a great solution for having the safety of an on-board air compressor and enough auxiliary power to run your refrigerator overnight. All of this packs into the cargo cubby box below your cargo area.
To use this configuration, you will need to purchase the main bracket, the ARB Single Compressor, and up to (2) Battery Hold Down Kits.
You can also use our ARB Single Mounting Plates to make the install much much easier for your compressor.

Compatibility
This system will work in the 4-door and 2-door Broncos.
We'll add photos of each platform as they roll in.
4-Door Bronco
2-Door Bronco
Photos coming soon. Check out @JustinBMcBride@JustinBMcBride for some sneak peek photos of this system in the 2-door Bronco.
Room for Expansion
The extra "flat panel" that bends outward on the right side of the bracket is intended for you to mount your battery monitor shunt, fuses, power transfer switch, etc.
There are not any holes cut into this panel so you can layout your components in the best way for your system. The 5052 aluminum will drill easily.

Interlocking Battery Hold Down Brackets
The design of each battery hold down bracket allows it to interlock with the battery mounted beside it. This way, each battery helps lock down the other batteries, creating a strong "chain" of batteries. Lite weight, strong, and tight.
Extremely Lite Weight
Lithium batteries are changing the world. The power that can be packed in a small package with these batteries is very impressive, but the weight may be more amazing than that.
With all 4 Dakota Lithium batteries installed AND the REDARC BCDC 1225D, the weight including the bracket is only 26 lbs.
With 2 Dakota Lithium batteries AND the ARB Air Compressor, the weight of the entire system is only 22 lbs.
Photo Gallery