Having a firm foundation to secure your cargo is essential to keeping your adventures organized. Our MASS Platform for the 6th Gen Ford Bronco is purpose built to provide the strongest and longest lasting base for a cargo system available. The subfloor is made up of 6 fabricated steel support members. Those bolt into factory holes and make for an amazingly strong attachment system for the 5052 aluminum floor panels. The aluminum keeps the weight low and serves as the mounting surface for your MASS storage modules.
This is a highly engineered system with EXTREME durability.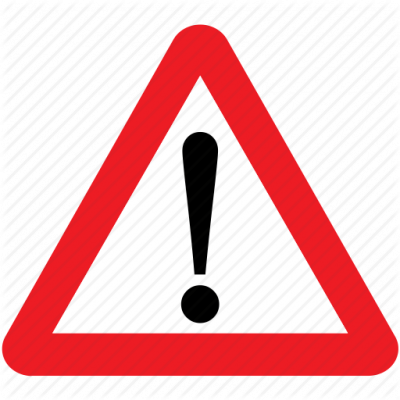 Modules Release Happening Now!
We have several drawer and slider modules that will be released in the next few days. They're cool!
More coming in the next few days (Duo Drawer, 4″ Drawer, Fridge Slide)
M.A.S.S. – What is that all about?
M.A.S.S. is an acronym for Modular Adaptable Storage System. We are enthusiasts just as you are. We know that storage needs vary from trip to trip and weekend to weekend. Ensuring your cargo management system has the flexibility to adapt to your changing needs is key making the most of the limited space available.
"MASS" is more than a concept. It is also an applied system. Our cargo systems, all of them, work off of an attachment pattern. The key is all of our platforms work off of the same pattern. This allows us to mix and match MASS modules between vehicles. Think of our MASS pattern as a grid system, made up of X and Y coordinates. You will see our drawers, slides, etc. listed with a number in parenthesis after the name. For example, you'll see "Bronco MASS Drawer – 6 Inch (7×4)". The "7×4" is the callout to let you know what grid attachment points the drawer uses. So, in this example, the drawer is 7 columns wide and 4 rows deep.
IMPORTANT: The Bronco MASS grid has 6 columns on pattern. The 7th row is not on pattern. So, you can run either our normal MASS modules that are built on the 6×4 pattern or you can run any modules listed as "Bronco MASS… (7×4)". When you see the later listed, you will know that module is built for the Bronco's full-width column. We do this to build the largest possible drawers and keep them as sturdy as possible. To recap, the 6×4 drawer would fit well, but it would not be full column wide. That may be exactly what you're looking for – you may need more space on one column than the other. Our MASS System provides the flexibility to make your cargo system fit your needs.
We generally divide the cargo are of each vehicle into two columns, a driver's side column and a passenger side column. The 6th Gen Ford Bronco can support 7 columns wide on each side. That means, it is perfectly suited for our "7×4" modules.
Bronco's MASS Grid
The grid establishes your available space. Each has different width and length measurements, resulting in more or less of the MASS grid. The Bronco's MASS grid is visible in the diagram to the right.
Most customers split their available space into two columns. The Bronco allows for a Bronco-specific grid of 7×4 for each column. That means, to use the full 7×4 grid in the Bronco, you must purchase modules that specifically say "Bronco" in the product name. You can also use the 6×4 non-Bronco modules, depending on your needs. You can also span your components past the centerline between the columns, and you can use less than the available space in each column. If you have any questions, please give us a ring at the shop and we'll be glad to walk you through the options. 385.202.4188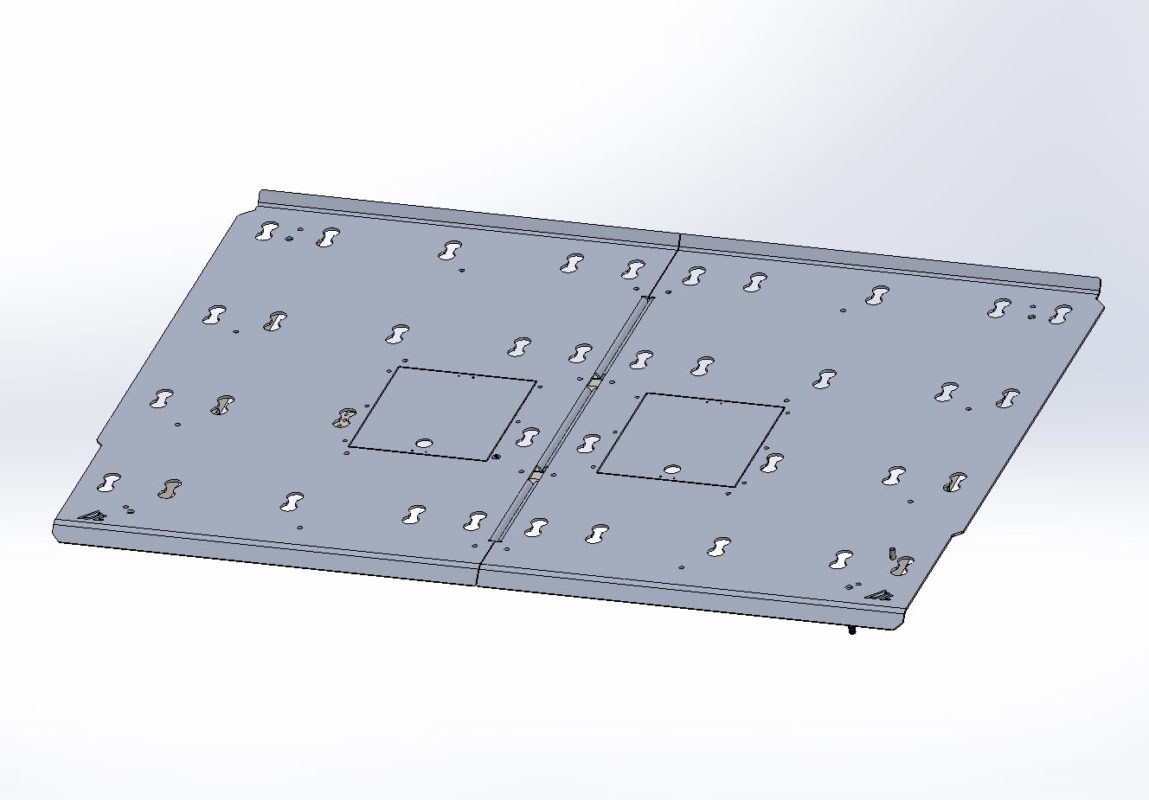 All Access
We know it's super-important to not lose any space in our vehicles. The cubby compartment below the floor in the Bronco is space that is very useful. We have built access doors on both sides (i.e.. "columns") of the Bronco MASS system so you don't lose access to this area. We use a very specific latch that makes accessing this are not only easy, but very fulfilling. Just wait until you hear the sound made by removing and attaching the access door. We use a thin layer of foam on the access door mounting flanges. The foam prevents vibrations and ensures that the door stays under tension.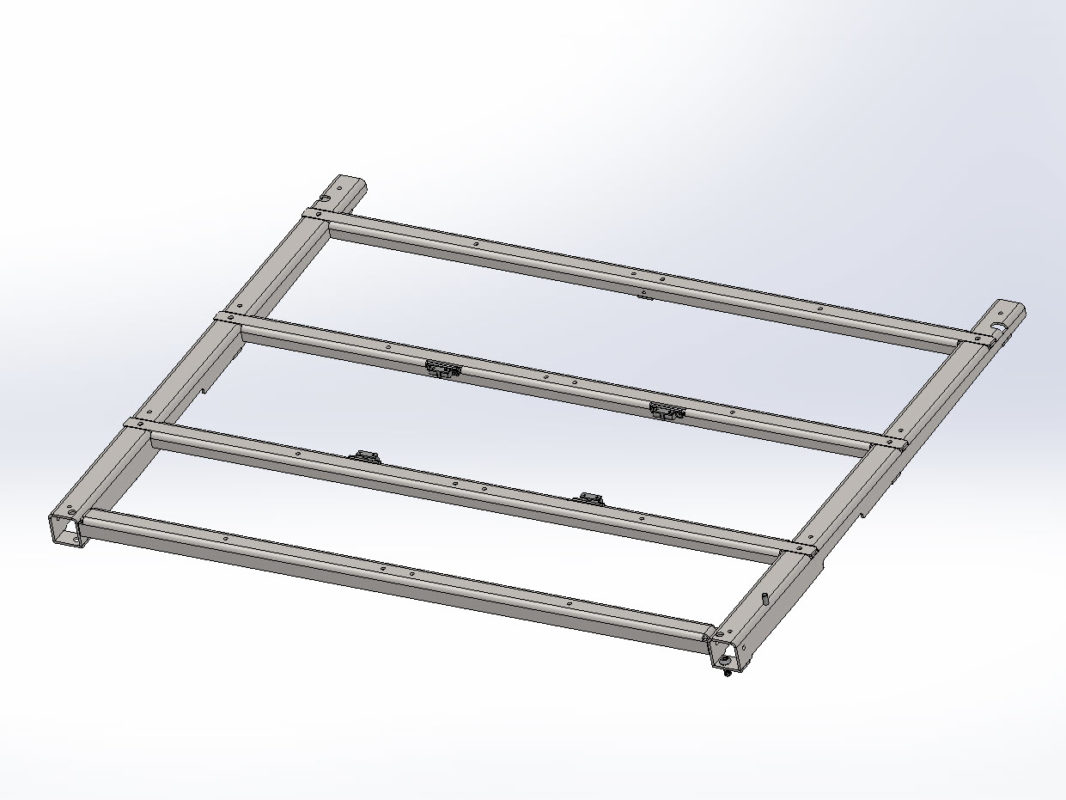 A Firm Foundation is Key
As with any stable structure, the foundation is the most important part. For our Bronco MASS Storage Platform, we use fabricated steel rails to establish the foundation of the platform.