See our "Lead Time" page for current and estimated Lead Times.
If you're looking to attach some external dry storage to your Spare Tire Platform, our Milwaukee Packout Adapter will allow you to easily attach a red box. These boxes can be quickly removed and would be great for small recovery gear, gloves, first-aid, etc. These adapters will only fit the red boxes you see on the product page.
Fiber laser cut from 2.2mm 5052 aluminum and CNC formed for exacting precision. Made in the good ole USA by good ole US Americans. 😁
Weighs only 1.8 lbs.
Ships with: (1) Aluminum Milwaukee Packout Adapter Plate, (3) spacers, (3) flat pan head bolts, (3) button head bolts, (6) washers, (6) nylon lock nuts
NOTE: This product is designed to bolt to our STP Accessory Brackets. It is not intended to be used without those brackets. If you have earlier versions of these brackets, you will need to drill the mounting holes in your STP Accessory Brackets to mount this Milwaukee Packout Adapter.
Easy Drill Retrofit
If you have earlier versions of our STP Accessory Brackets, you will need to drill the four mounting holes using a 1/4″ drill bit. Simply place the Milwaukee Packout Adapter onto the STP Accessory Bracket in a "backwards" orientation where the flat part of the Milwaukee Packout Adapter is laying flat against the bracket. Then, mark all four holes as shown. The holes can be easily drilled through the aluminum.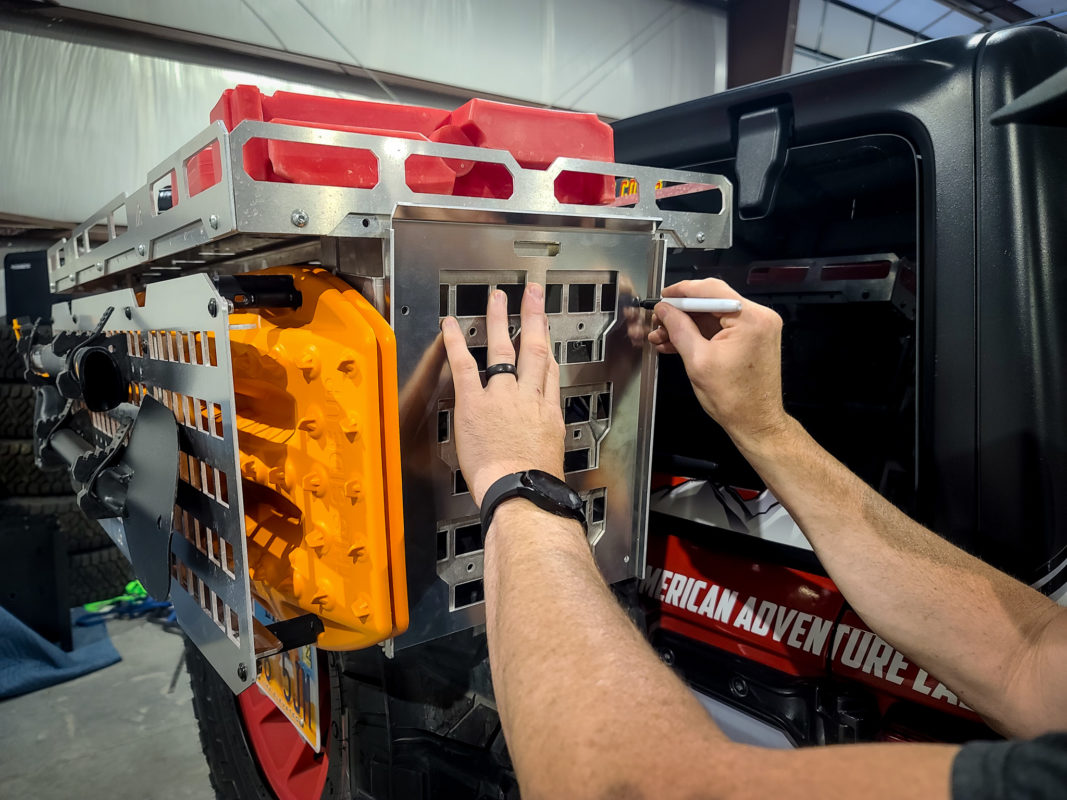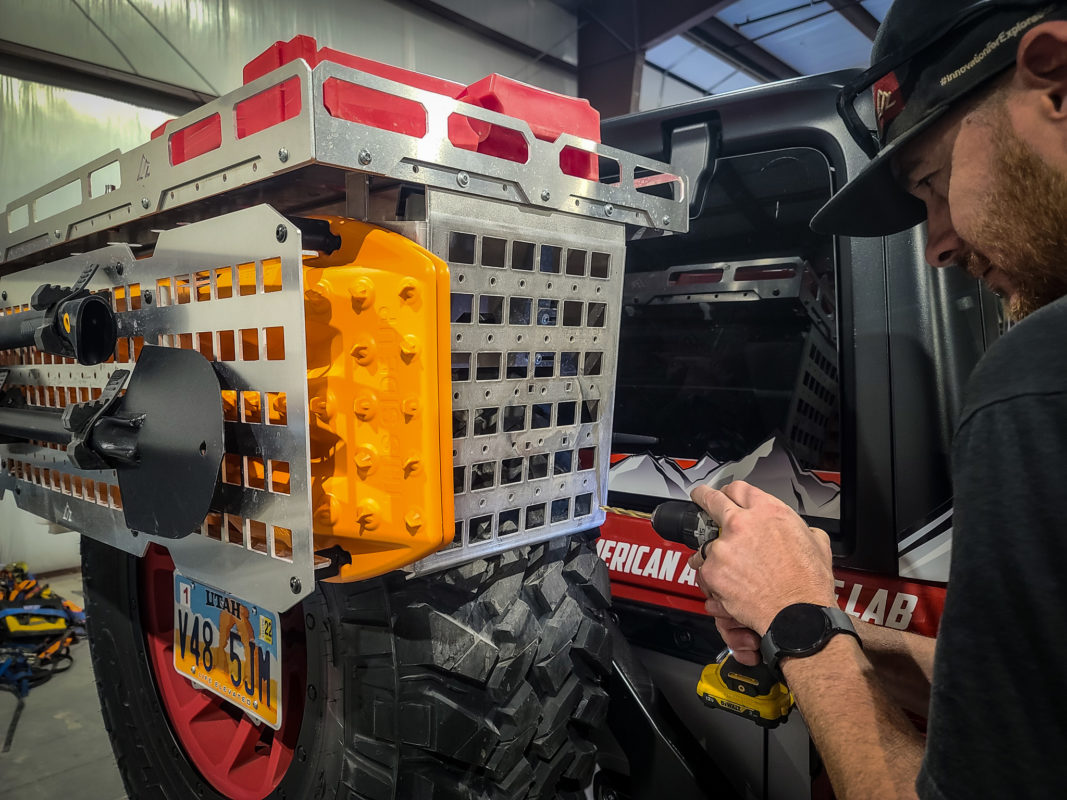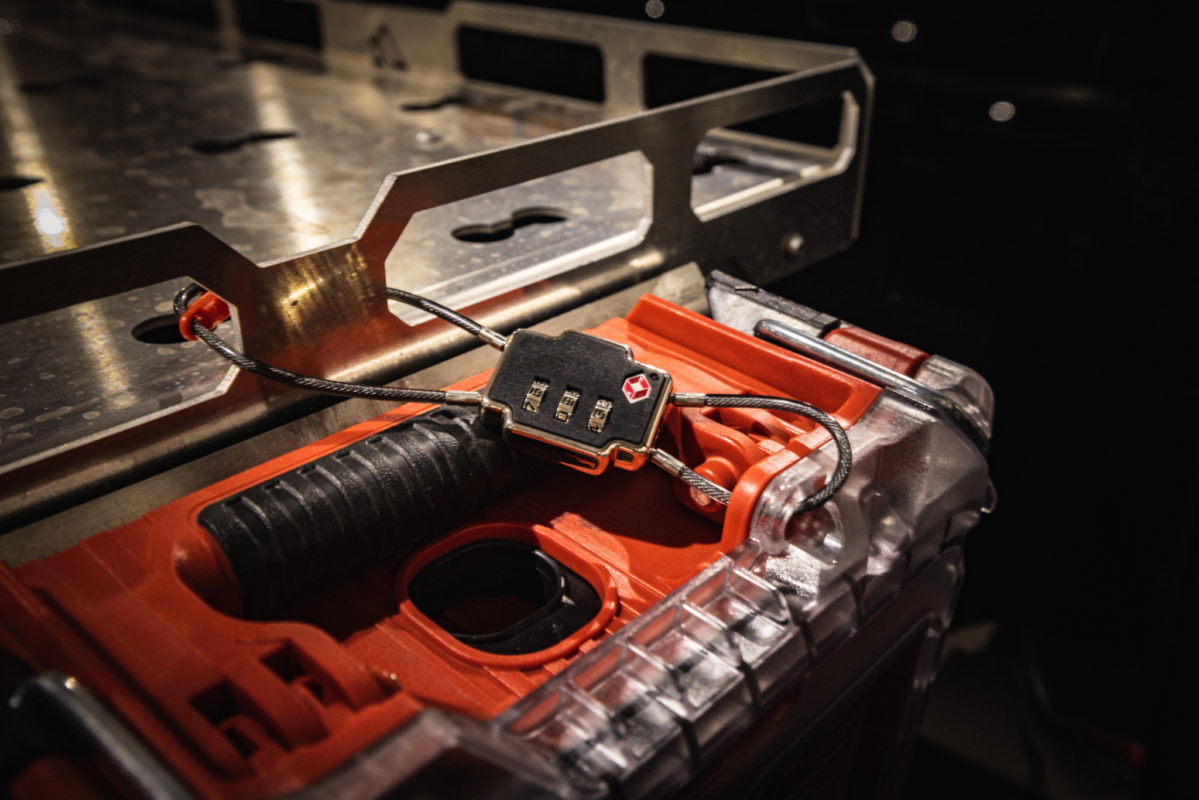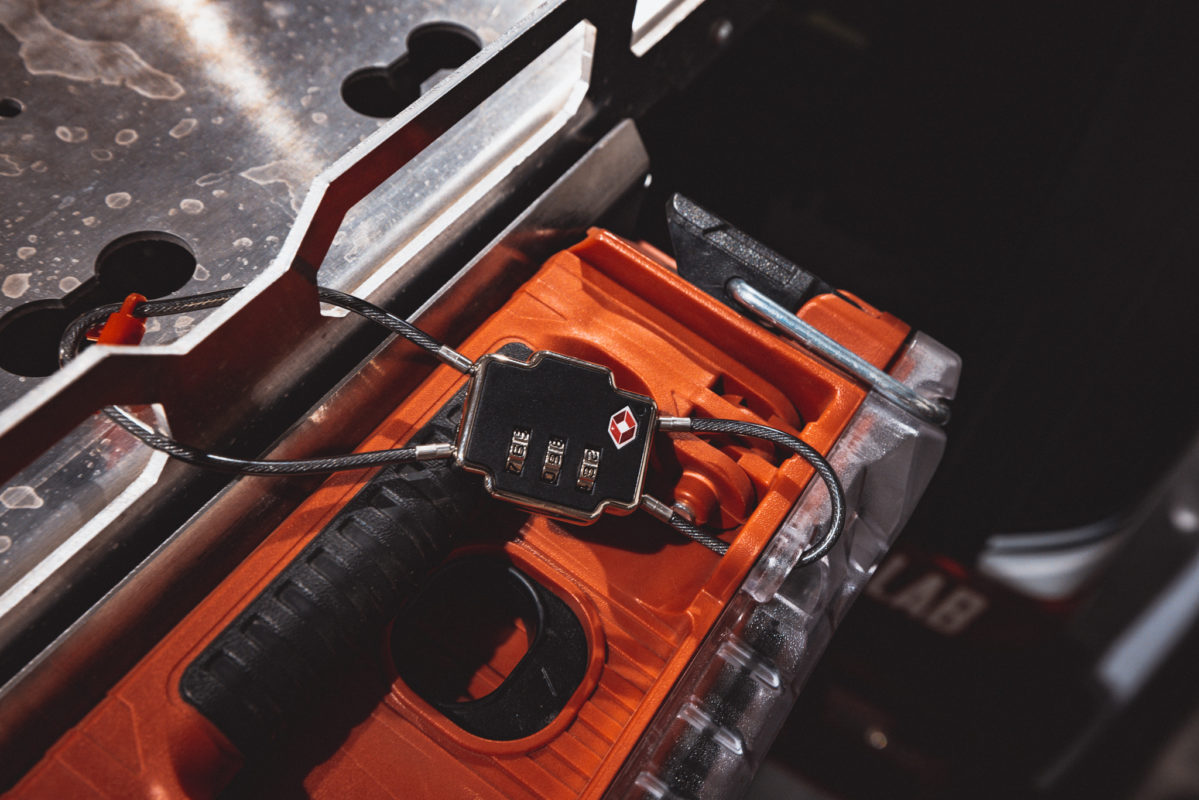 Secure with Cable Lock
Easily lock your Milwaukee Packout to your STP using the cable lock. It securely attaches to the STP Edge Guard and runs through the lock hole of the box to prevent someone from opening the box itself.
Purchase from Amazon
Photo Gallery