NOTE: These do NOT work with the new Jeep power seats. We recommend our original Door MOLLE panels for those.
So, you want the look of the MOLLE door panels, but want to be able to put small items behind the MOLLE, well, the wait is over. Our Jeep JL/JT MOLLE Door Pockets come in two configurations.
High MOLLE – contains one extra row of MOLLE above the Low MOLLE. This is great for those wanting to run taller water bottles (ex. Hydroflask, etc.)
Low MOLLE – if you don't need the extra height of the High MOLLE, this is a little sleeker look, but still has three rows MOLLE on the front
These are built from 2.2mm 5052 aluminum for corrosion resistance and weight savings.
This is the official US military-spec MOLLE size and spacing.
Built and designed in St George, UT. MADE IN THE USA!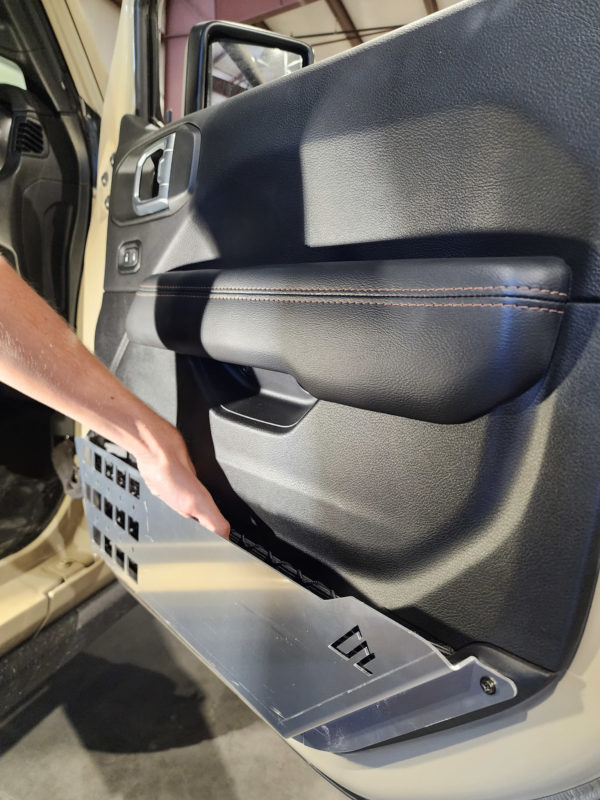 The Reason
There was a question about our MOLLE door panels in one of the FB groups. Upon digging into the conversation a little more, I realized that there was an opportunity for us to bring a product to the market that we have been asked about a few times over the years.
We took that opportunity to develop that product in real-time with feedback from the FB groups. That was actually a lot of fun and we are discussing ways to do more of that in the near future. The result of that exercise is what you see here.
These are a variation of our existing Jeep Wrangler MOLLE Door Panels, but these are 5052 aluminum and have a pocket that is about ¾" deep. This is absolutely the maximum pocket you can do in the front without hitting the seat adjustment handles.
Add Any content here
Low MOLLE
This is a slimmer, sleeker look than the high MOLLE but still gives you that 3/4″ space behind the MOLLE panel to store things like radios, papers, gloves etc.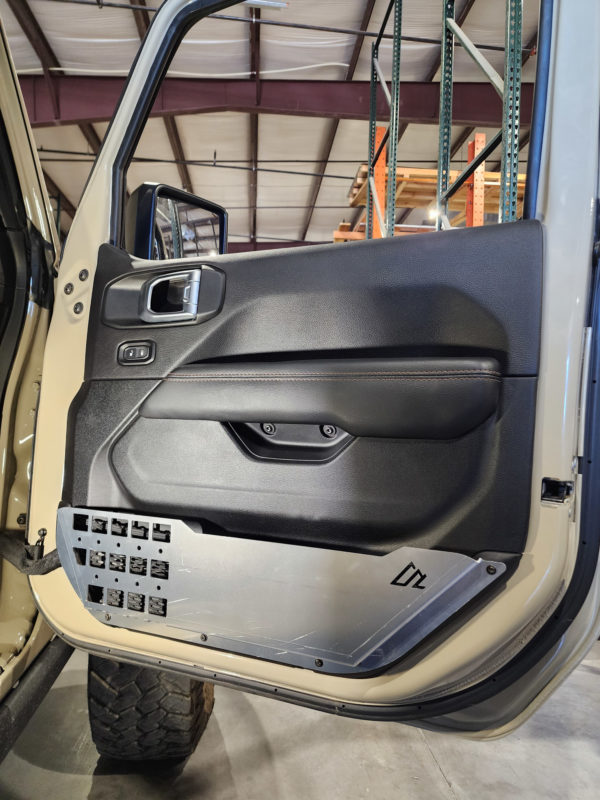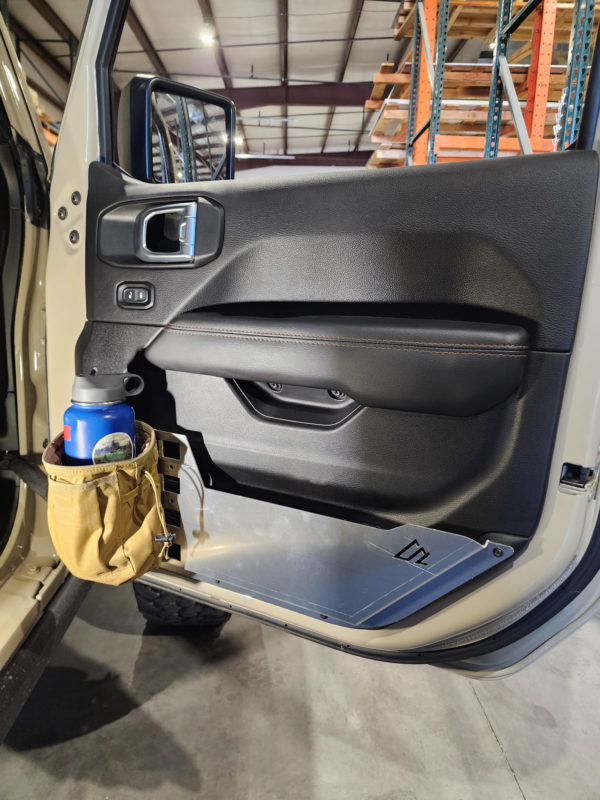 High MOLLE
This has an extra row of MOLLE so that you can run taller water bottles like the Hydroflask etc. This way it doesn't hang down below and you can close your door.
Add Any content here