Please Note these are the pre-order deposit prices only! The $100 will go toward the price of the product and is 100% refundable at anytime. The rest of the actual price and shipping charges will be charged upon release. Prices for the Load-Bearing Enclosure are as follows:
Raw/Unfinished – $1799.95
Textured Black – $2099.95
Other Color – $2299.95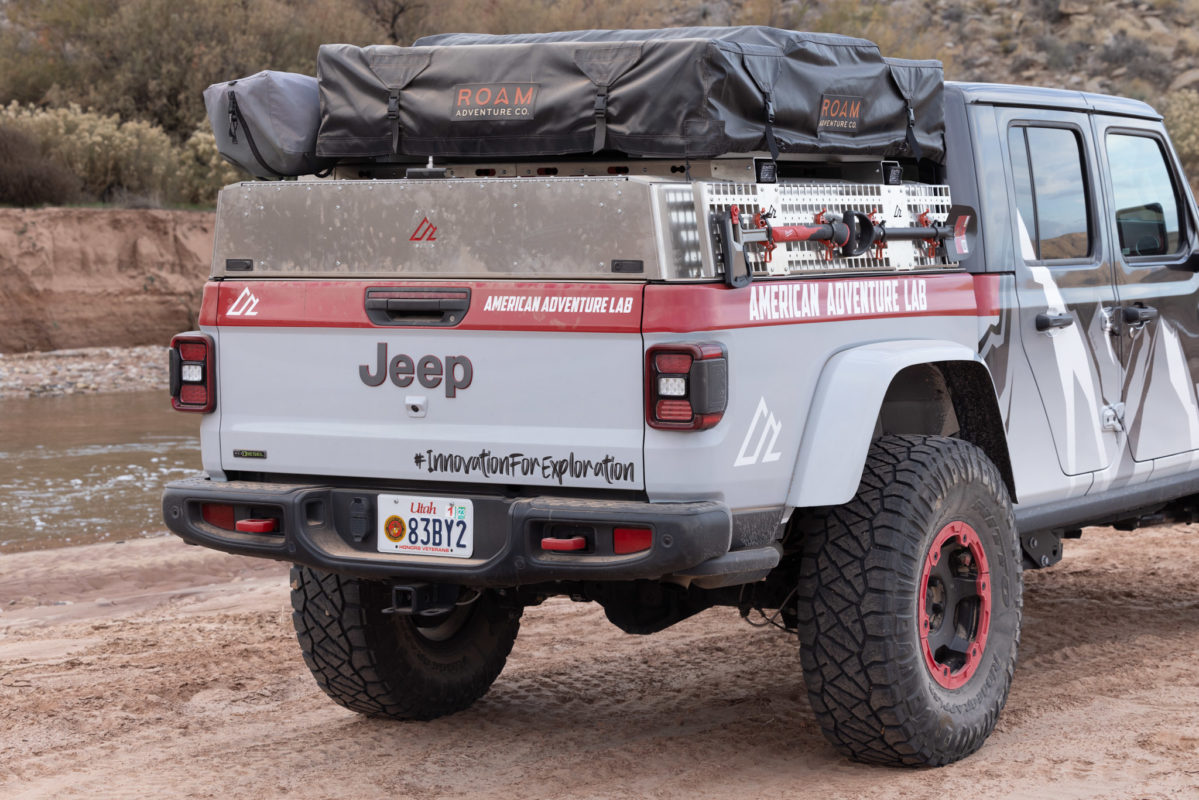 Unleash the untamed adventurer within you with the Jeep Gladiator Load-Bearing Enclosure (LBE)! Picture this: the love child of a tonneau cover and a camper shell, born for those who demand both function and flair. This isn't just a storage solution; it's the VIP suite for your Jeep Gladiator's gear, a high-tech fortress against the elements!
Forged from the mighty 5052 3mm aluminum, this bad boy is tougher than a weekend warrior at boot camp. But wait, there's more! We threw in 1/8″ steel supports, advanced weather-tight seals, and locking latches that are basically the bouncers for your belongings. No storm, rain, or curious raccoon stands a chance against the LBE's might!
But we didn't stop there. We're all about options, baby! Customize your setup with MOLLE panels, turning your Jeep into a gear Tetris dream. Milwaukee Packouts? Oh, they're practically family now. And guess what? It won't turn your Gladiator into a sluggish snail. This lightweight wonder lets you pack it all in without sacrificing performance.
Opening this bad boy is smoother than butter on a hot skillet, thanks to the gas strut. And the stainless steel hinge? It's like the red carpet for your equipment. Need to whip out that portable pizza oven for a trailside feast? The LBE's got your back, keeping it as dry as your sense of humor.
This isn't just a storage upgrade; it's a lifestyle statement. The LBE is the wingman for your wildest escapades, the co-pilot for your off-road odyssey. So buckle up, because with the LBE, your Jeep Gladiator isn't just a vehicle; it's a rolling testament to innovation, style, and a dash of humor. Get ready to turn heads and conquer trails – the LBE way!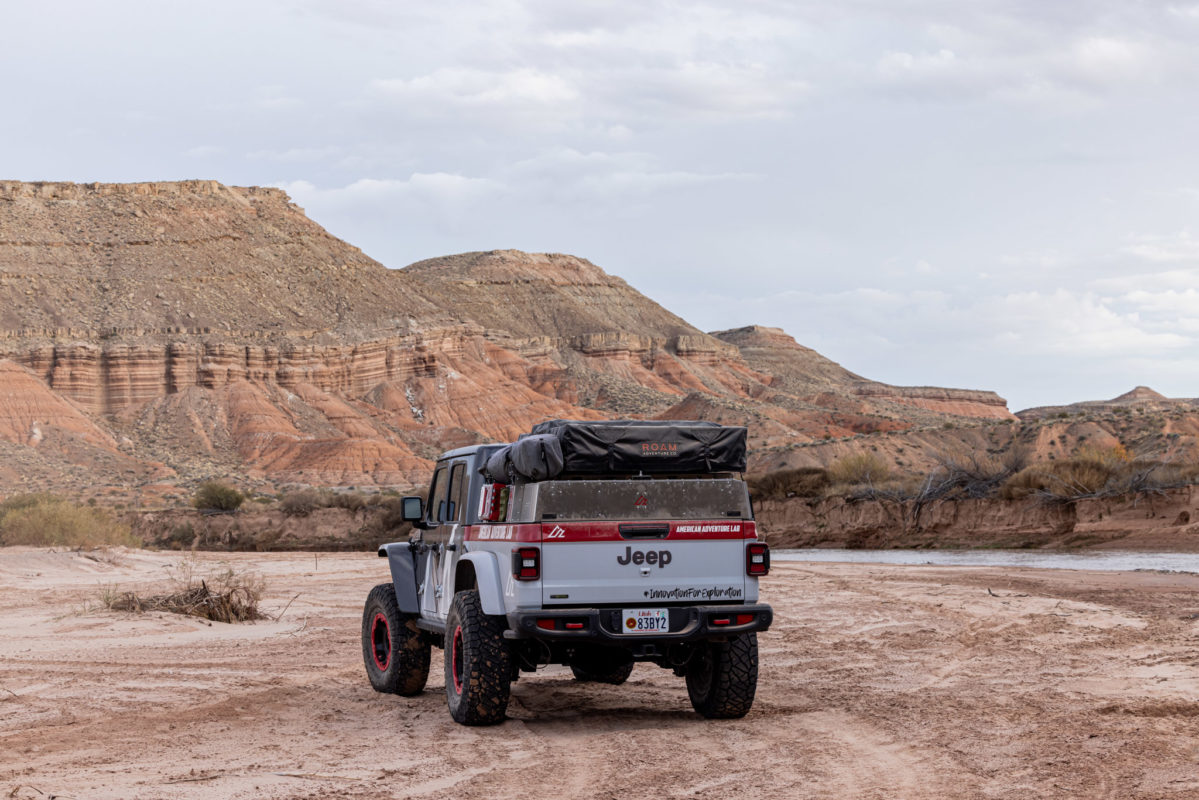 Adventure Tested
The Jeep Gladiator Load-Bearing Enclosure (LBE) is not just a storage solution; it's a battle-tested companion for your wildest adventures. From off-road trails to unpredictable weather, the LBE has faced it all, emerging victorious in providing secure and weather-resistant protection for your gear.