Introducing the Ultimate A-Pillar Brackets for the Ultimate Off Road Machines! 🚙
Super Light and Strong!
Our brackets are like that elusive six-pack you've been working on for years – strong and lightweight! Weighing in at a mere 12 oz. per side, these brackets are built from 5052 aluminum, so they're tough enough to handle the trails while staying as corrosion-resistant as your best dad jokes. No need to slap on a fresh coat of paint – these babies rock the "raw" look effortlessly, and all it takes to keep them looking sharp is a little 3M Scotch-Brite buffing. Just like maintaining that rugged, "race car look" of yours – easy peasy!
Classy and Low-Key Logo Placement
We get it, guys. You don't want to be a walking billboard. That's why we tucked our logos away below the side cubes, so you can keep things classy. No giant logos here to steal the show, just like how you prefer to blend into the background at your cousin's fancy dinner parties. 🤣
A Couple of Friendly Warnings
First, we didn't cut holes for your ditch light pods. Why, you ask? Well, because there are about a gazillion different pod lights out there, and we couldn't possibly predict where you'd want them. We'll leave the hole-poking to you – it's a manly task, after all!
Second, these come with zinc-coated hardware.
So, if you want your rig to look as tough as it performs, these brackets are the answer. Get yours today, and hit the trails with confidence and style!👍
The lights used in the photos above are: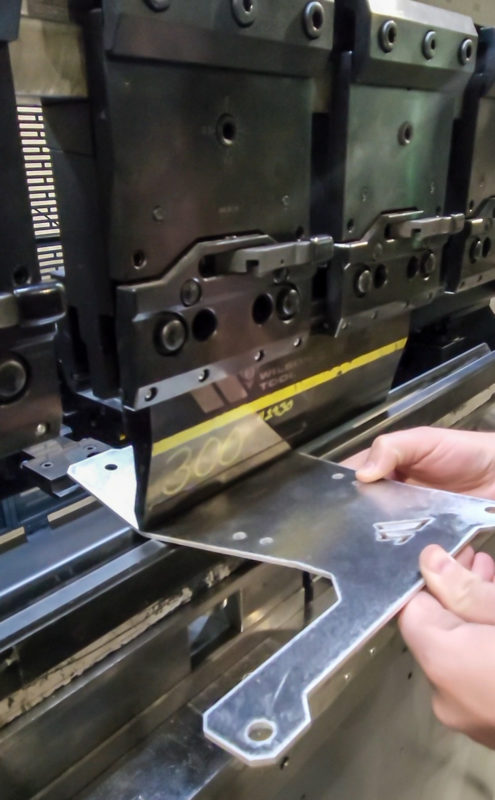 To see more highlights of our manufacturing operations, take a peak at our Instagram Account.
Made in the USA!
When you choose our products, you're not just enhancing your ride – you're igniting the spark of American innovation and craftsmanship. We are immensely proud to share that each and every component is meticulously designed, crafted, and brought to life right here in the heart of the USA, our very own shop in St. George, UT.
This isn't just about the brackets; it's about embracing a legacy of quality, ingenuity, and unwavering pride in American manufacturing. With us, you're not just buying a product – you're investing in a piece of American excellence, fueled by a dedication to innovation that's as bold as the landscapes you'll conquer with our accessories.
Stand tall and ride with unparalleled confidence, knowing that your choice supports the true spirit of American craftsmanship. Discover the power of pride in every piece we create. Experience the difference of American-made perfection – choose us today.
Product Gallery