The roof top tent has evolved! Our patent pending articulating tent system solves the following problems with having to mount your tent on the roof of your vehicle:
Prevents the need to level your vehicle when setting up camp
Improves aerodynamics by keeping the tent below the roof-line
Improves center of gravity by keeping the tent as low as possible
Improves egress by keeping the tent low
Frees up the top of your bed rack for larger cargo (kayaks, bikes, long fishing poles, surf boards, second tent, etc.)
Keeps your tent protected from limbs
Pricing and the official release date are still being determined.
The tent platform is not tent specific. It will work with most tents on the market that fall within the platform width and length. More details on fitment will be released soon.
A – Articulating
T – Tent
L – Level
A – And
S – Slide
Innovation for Exploration
We take our mission very serious here at AAL. This product is no different. We set out to bring the convenience of vehicle tent camping to a whole new level. The A.T.L.A.S. system is the result of 8 months of engineering and prototyping. This product is constantly evolving during its final stages of development and will be release in Q1 of 2020.
Sign up for our company newsletter for early notification of the release.
Join Mailing List
Ease and Speed of Use
The sliding and leveling portion of the A.T.L.A.S. system is easy enough for one person and much quicker than leveling your vehicle in a camp site. This system will save you time in most situations.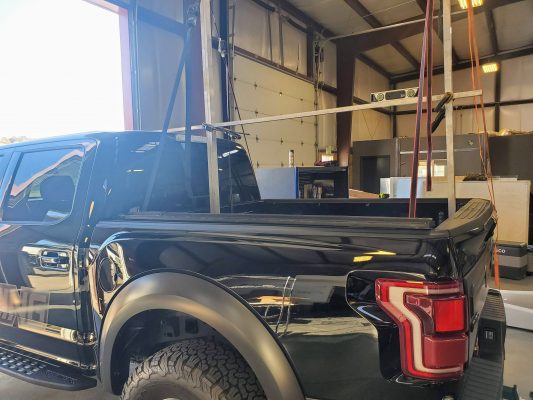 The A.T.L.A.S. system will be available for all popular pickup platforms.
Development has already begun on the rest of the light duty pickup segment.
Jeep Gladiator ATLAS System – Photo Gallery