codename: StanTheVan
Follow along on social media using hashtag #ProjectStanTheVan to see this 2019 Ford Transit van evolve into a pro-level bike hauler. We have a ton more planned for this vehicle and will be showcasing top products from the Transit Van world from companies such as VanCompass, BFGoodrich, Method Wheels, and many more.
*Unfortunately, Stan's owner traded him away (Ford Raptor) before we could build out the dream van. Hopefully we'll get to build another one similar soon!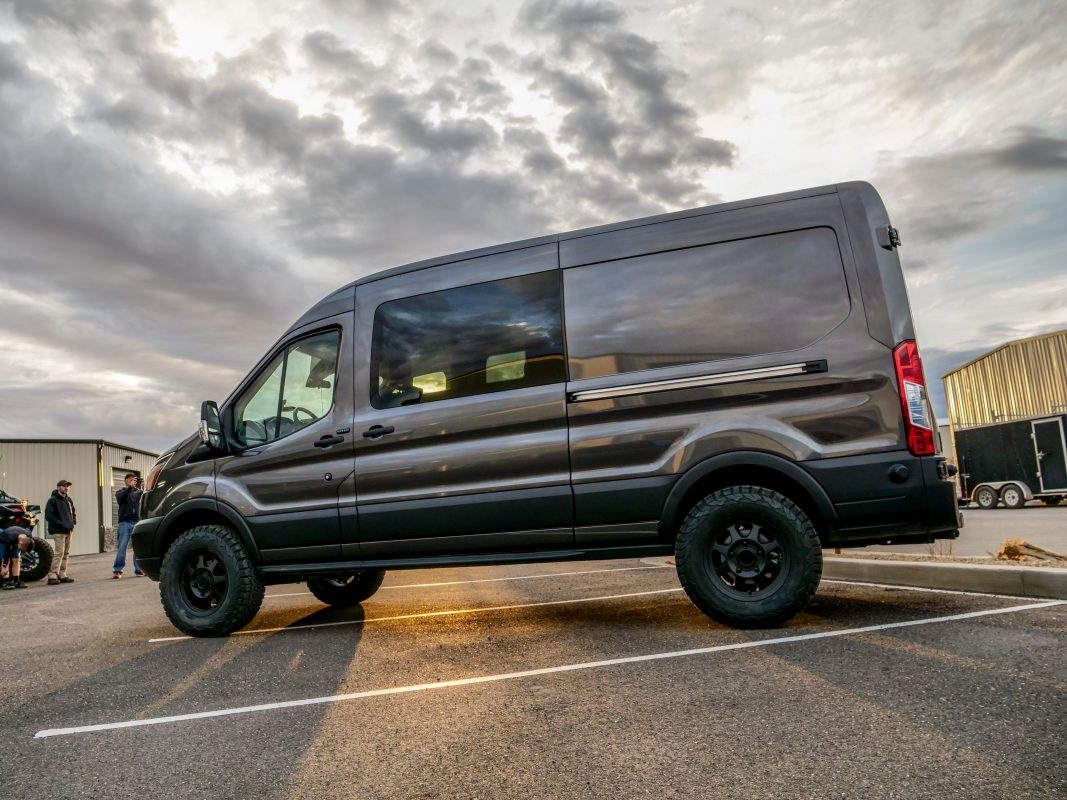 Stan is a Long Wheelbase Medium Roof Transit Van. It was ordered as a cargo van with two opposing sliding doors – very cool setup!