Illuminating the rear of your Jeep while off road is crucial to staying out of trouble and staying on the trail. The perfect spot for that light to be mounted is right in the center of the vehicle, as high as possible. We have built mounting brackets specifically for this reason. The brackets hold the dual row LED bar perfectly and still provide flat surfaces on which you can mount your antennas or whips.
The light ships with a single Deutsch connector. Most of the time, this connector will be cut off to be integrated into your JL. We usually wire them to one of the auxiliary switches.
NOTE: You should NOT connect this straight to your reverse lights. This is a very bright light and is illegal for street use.
The dual row light is 100w and uses a full flood pattern.
Included:
(2) Aluminum brackets
(1) LED light – flood pattern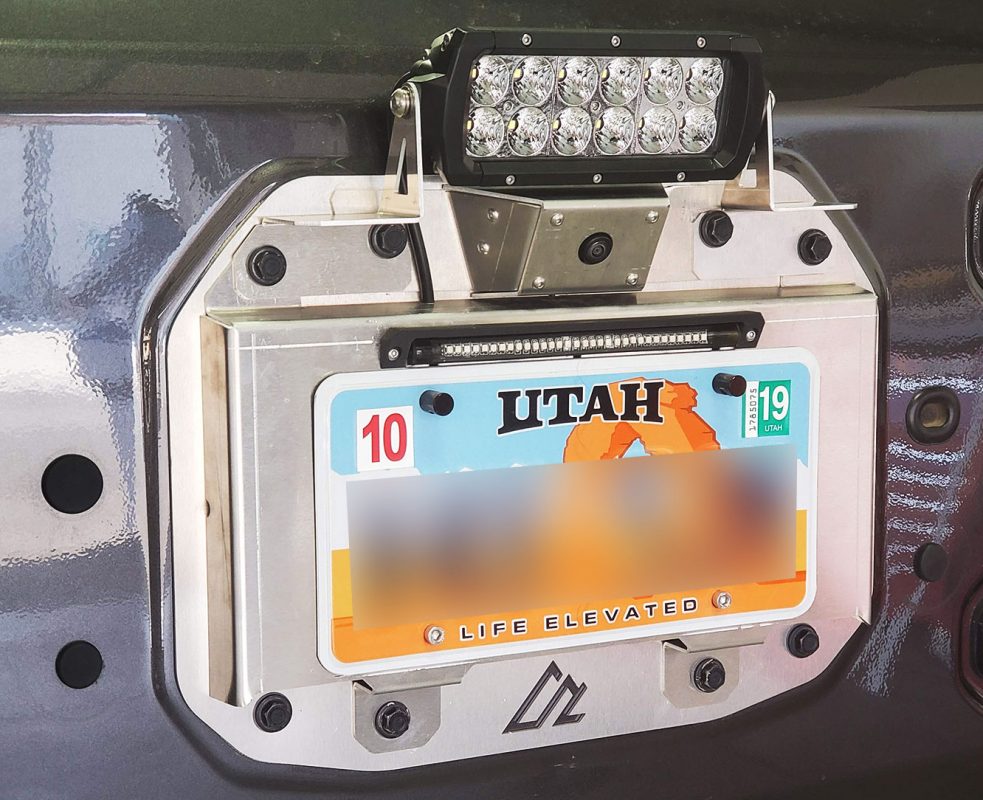 JL Spare Tire Delete System
This light can be purchased in conjunction with our full Spare Tire Delete System for the ultimate in functionality and compactness when removing your spare tire.
View Spare Tire Delete