If you are tired of looking at that boring old footman loop on the top of your JK hood and are ready to bring some style to an otherwise overlooked part of your Jeep, this is the cure.
Wait, did you even know what a "footman loop" was? I sure didn't. Apparently, this is not called a "hood loop thingy".
We had one of our long time customers (Jeeps Roc) reach out to us with this idea. For a while I resisted it due to time constraints, but the idea of redesigning an seemingly boring part of the JK was appealing.
These are created using carbon fiber reinforced plastic with embedded stainless nuts for the footman mounting.
If there is enough interest in this product, we will machine some out of billet aluminum, but obviously they would need to be sold at a higher price.
O-Ring Seal
Our mounting washers include an embedded o-ring to keep the holes in your hood water tight. This will prevent water from coming in as well as protect the paint.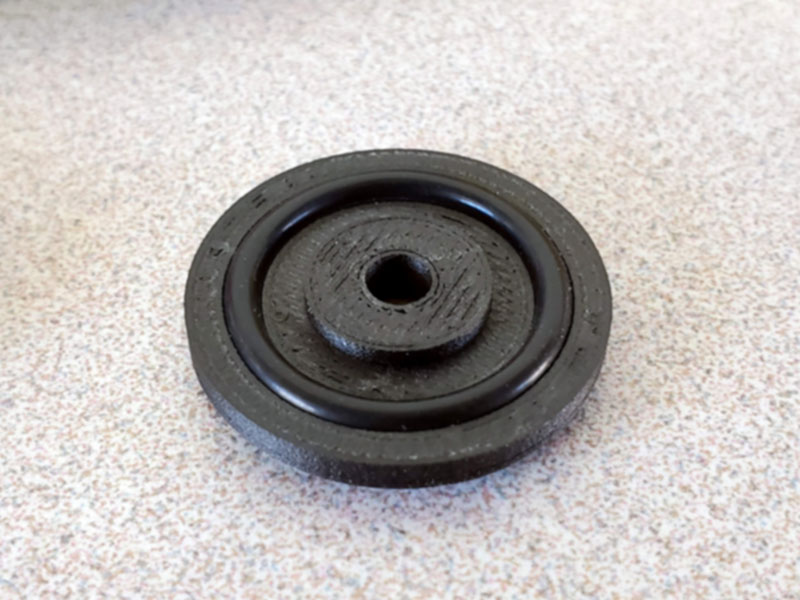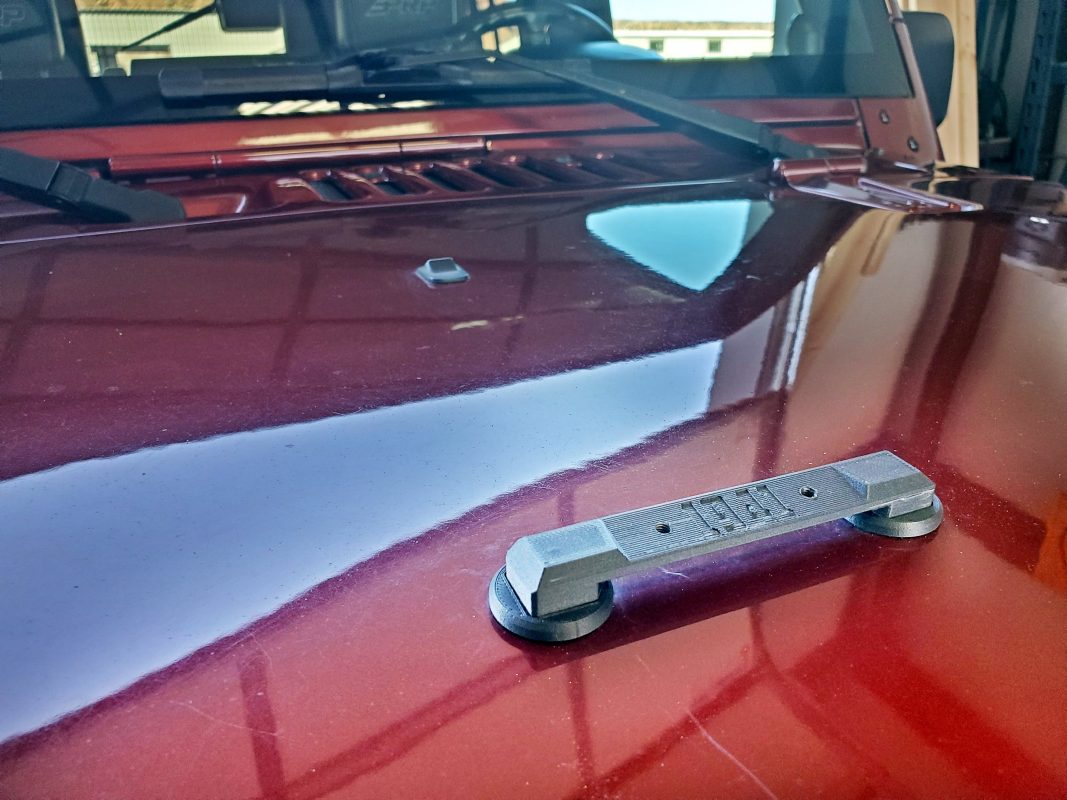 Removable GoPro Mount
The GoPro mount can be removed when not in use to reveal a throwback to the history of Jeep.
What's Included
Included in this product, is one footman loop, two mounting washers and o-rings, four M4 bolts, and one GoPro mount.
Note: the GoPro bolt and nut is not included.